If you have any information about these crimes or any person(s) involved, you are urged to call Crime Stoppers at 1-800-253-7867 or submit a Web Tip . You do not have to give your name. CRIME STOPPERS will pay a cash reward of up to $2000 and you can remain anonymous.
Burglary of a building - Round Rock Area
November 09, 2015
Help Identify suspect.
Public Bulletin 0066-15 - Request to Identify.pdf
---
Possible Child Predator
September 28, 2015
Help Identify:
Wilco Crime Stoppers Bulletin -Attempt to ID Suspected Child Predator WM, 40-50 YOA ~driving a red pickup (092815).pdf
---
Aggravated Robbery of a Bank
September 25, 2015

Help Identify Bank Robber:
2015-046pr Opening Time Bandit - Brown.pdf
In order to remain anonymous and possibly be eligible for a reward if your tip leads to an arrest, ALL tips must be submitted to Williamson County Crime Stoppers and not to the Detective. Follow up on tip with Crime Stoppers.
Download High Resolution
---
Possible Child Predator
September 10, 2015
Help this suspect be identified.
More info click here: Wilco Crime Stoppers Bulletin -Attempt to ID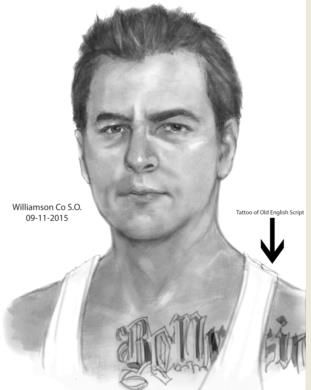 ---
Fatal Crash - Chandler Road area
July 09, 2015
Texas Department of Public Safety - Fatal Crash Investigation.pdf

---
Burglary of Vehicles - Austin, Round Rock Area
March 11, 2015
Public Service Bulletin - BOVs Oak Brook Subdivision - Austin-Round Rock Area (031015).pdf
---
– Forgery, Fraud, False Identity -
March 02, 2015
Public Service Bulletin - Request to Identify
---
Arsons at several Leander ISD schools during the past year
January 09, 2015
Crime Stoppers LISD Arsons.pdf
---
Criminal Trespass & Theft of Diesel Fuel - Leander area
October 13, 2014
WCSO Crime Stoppers Bulletin - Criminal Trespass and Theft of Diesel Fuel (100914).pdf
---
BURGLARY OF RV CONSIGNMENT CENTER - Georgetown area
August 29, 2014
Crime Stoppers Bulletin -Burglary RV Consignment Center in Georgetown (082914)(1).pdf

---
Robbery - Georgetown
August 13, 2014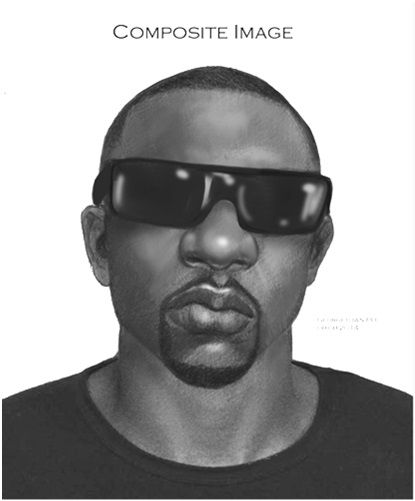 2014-134 PUBLIC NOTICE Robbery Identification Needed - Brown.pdf
---
Criminal Mischief - Rattan Creek Pool
July 21, 2014
Rattan Creek Pool Criminal Mischief(1).pdf
---
Attempted Sexual Assault - Round Rock
July 15, 2014
RRPD 14-0708-0038 Press release(2).pdf
---
Burglary of habitation - Raley Rd area in Cedar Park
June 19, 2014
Click Here for info. Public Service Bulletin - BOH Raley Rd area Cedar Park(1).pdf
---
Burglary of Vehicles - Chandler Creek Neighborhood
May 29, 2014
Click here. Public Service Bulletin -Burglary of Vehicles - Chandler Creek Neighborhood
---
Arson - Cedar Park
May 06, 2014
Cedar Park Police Department Arson 05-06-14.pdf
---
JANUARY 2014 HIT-AND-RUN
April 14, 2014
01-01-2014 HIT AND RUN.pdf
---
Cedar Park Agg Robbery
September 30, 2013
Cedar Park Agg Robbery 09-24-2013(1).pdf
---
Criminal Mischief - Brushy Creek MUD
July 08, 2013
Criminal Mischief - Damage to Brush Creek MUD Pool (070813).pdf
---
Georgetown Criminal Mischief
June 21, 2013
Georgetown Criminal Mischief 6-21-13.pdf
---